Where can I buy a good handpan?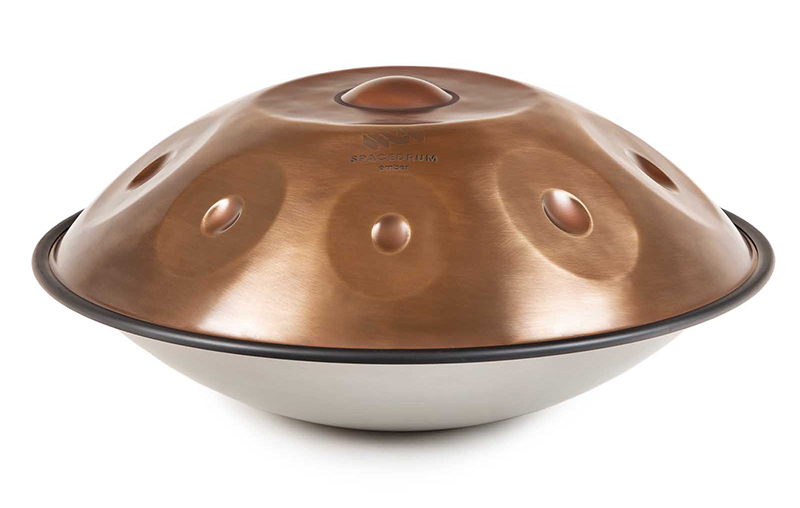 Until a few years ago you had to go to a manufacturer to buy a handpan and sometimes wait many months before receiving your instrument. Today the handpan market is better structured and its evolution improves the conditions of access to the handpan. The appearance of new brands, the growing variety of models manufactured and new distribution channels are changing the situation. Going to a manufacturer is still a safe bet, but pushing the door of a music shop or surfing the internet now makes it easy to buy your first handpan. The problem with this new offer is that not all instruments are equal and prices can vary greatly depending on the brand and model of handpan on offer.

Here we will dispel some preconceived ideas and provide you with some key tips on how to buy a quality handpan at the right price. We'll also give you some tips on where to go and what to look out for to avoid disappointment.

But before we get into the nitty-gritty, let's just say that the price range for a quality 9-note handpan is around €1200 to €2500. Don't hesitate to read our article "How to choose a handpan" to complete your knowledge and to put all the assets on your side in order to buy the handpan model that will really meet your expectations.


Buy my handpan directly from the manufacturer
Contacting a handpan manufacturer means making the choice to buy directly from them and having the opportunity to talk personally with your handpan maker. He will give you a lot of information that you probably wouldn't have access to in a music shop or on general websites. As with a guitar or a cajon, when you want to order a handpan directly from the maker it will be important to understand their process and the specifics of the handpan models they make.
Before any visit, it is wise to make sure that the manufacturer identified on the internet or that we have been advised does a good job, that we can trust him and that the feeling is good.   




Élie DACENKO - Metal Sounds tuner & workshop manager



Here are 7 questions to ask yourself when contacting a handpan maker
- How long has this craftsman been making handpans? (You should check that he is experienced)

- Are they serious, professional, reassuring and engaging?

- Is he trying to sell me a handpan at all costs? (Be careful, a fire sale is never a good sign, unless it's a prototype or a second-hand handpan)

- What guarantees does he give me (on the instrument, shipping, maintenance, and especially on the after-sales service)?

- Does he offer a sufficient range of models and ranges for me to have a choice?

- Is it possible to meet him easily and to try handpans in his workshop?

- If I order a handpan, what is the delivery time of my handpan? (If he can have some models in stock, note that a good luthier always has a waiting period and that this can sometimes be quite long)

...and any other points you would naturally like to discuss with a handpan maker that are important to you.


Buying my handpan in a music shop
A musician or anyone who wants to buy a handpan can go to a specialist shop. It's practical, there's a choice (unless they've sold out, so give them a call before you go) and above all you'll have the opportunity to try out and compare different handpan models to see which one suits you best.
The multiplicity of handpan makers is modifying the organisation of this new market and if some manufacturers still only sell directly, others are starting to delegate the marketing of part of their instruments to professionals who are well established. The most structured, such as Metal Sounds for example, have formed a team of tuners and offer instruments to music shops in addition to direct sales, thus democratising access to these new sound sculptures.

At present, there are still few specialised shops in France, but things are progressing. There is Djoliba Percussions in Toulouse, La Baguetterie or Percussions du Monde in Paris and others depending on the region. More and more general shops are also starting to sell handpans, but be careful about the brands offered, the quality of the products and the advice of the salespeople who don't know much about them yet. As with all musical instruments available in shops, you will (normally) have the opportunity to try out handpans. Some handpan models will be of good quality, others of average or even mediocre quality. Trust your ear first, the instrument should be perfectly tuned, look at the overall balance of the handpan and look at the finishing touches. In any case, take your time, don't forget that on a handpan the key of the scale is "frozen". So the one you choose must really please you or you will quickly get bored.

Get an idea of the best quality/price/service ratio and beware of the trap of the cheap instrument supposedly ideal for beginners! Finally, make sure that the shop offers a qualified after-sales service (what is its link with the manufacturer?) because in the event of a problem your instrument will have to be taken care of by the latter, as shops have no possibility of re-tuning your handpan themselves!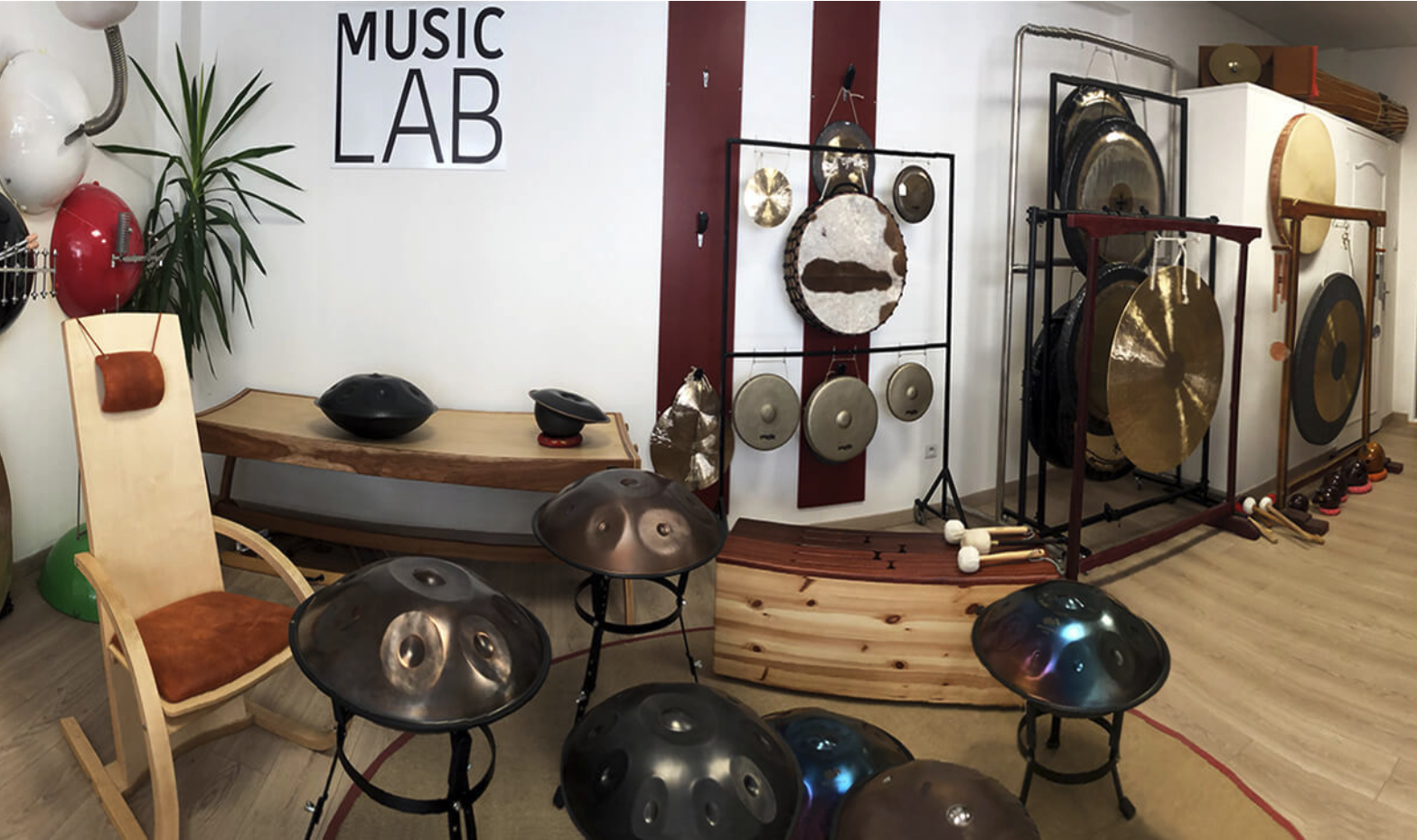 Buying my handpan on a specialised website
When you order a musical instrument between 1500 and 2000 euros on the internet, you want your instrument to be perfect and the quality of the professional's service to be perfect too. In any case, this is what I expect! Who better than a specialist to meet your expectations? To buy a handpan on the internet, be pragmatic and go to a specialist dealer. Look at the customer reviews (the real certified ones!) and see if the merchant responds quickly to messages, if they take good care of their customers in case of a problem, if the deadlines are respected and if the products are of good quality.

When ordering a handpan - as we have already explained - it is best to take your time. Ask around, call and visit the shop if necessary before ordering on its website or that of one of the manufacturers whose instruments it offers. In any case, a specialised website should be able to answer all your questions (or almost all of them). Its job is to advise you and guide you in your choices, you must feel its expertise and real transparency in its discourse.

The best way to be secure if you want to buy a handpan via the internet is to go to the merchant site of a recognised manufacturer (in France or in Europe) or a physical music shop! This point is central because it allows you to benefit from a real after-sales service in case of problem.
A little tip to avoid problems: never buy a handpan from a site that does not clearly state its legal information, including its postal address and company registration number. Do the exercise as you go along and you will be surprised to see the number of opaque or even fraudulent sites offering handpans!



Buy my handpan on a generalist website
It is clear that the new modes of consumption give pride of place to the big internet stores. The reasons are diverse, sometimes questionable, but it is a fact, today the internet majors offer handpans! Generally, the big internet sites, generalists in musical instruments, offer prices a little cheaper than those displayed in shops. This is rarely the case with handpans, at least for the moment.

On a generalist website, rely on the reputation of the brand and the quality of the after-sales service offered by the brand. Take a good look at the brands offered on these sites and ask about the origin of the handpans, how and where they are produced. Don't hesitate to ask the seller and if he or she is not able to answer you then don't buy! Choose brands that are well known and once again choose French brands to have a fast and quality after sales service. Buying a handpan from Asia (and yes, there are more and more of them) is taking a big risk in case of structural defect of the handpan or detuning, after your withdrawal period on the website.

And if we were to give you a reference point concerning the price, tell yourself that any handpan showing a price below 1200 euros (for 8-9 notes) should strongly lead you to be cautious! So, if you want to buy a handpan on the internet, it would be better to choose the website of a specialist shop that is well established, rather than a generalist shop whose level of expertise is lower.



Buying my handpan on a Marketplace
A short parenthesis about handpans for sale on Marketplaces. Following on from what we have just explained above, we strongly advise against using marketplaces to buy a handpan.
There are many experiences and testimonies of people who bite their fingers off for having succumbed to the sirens of merchants offering handpans at knock-down prices. Contact with the seller is very difficult or even non-existent, after-sales service is impossible, and above all the quality of the product is poor, to the point where some handpans cannot be repaired.
We explain in this article, several other possibilities to buy or order a handpan, so no need to try the devil with a Marketplace!



Buying my handpan second hand from a private person
The second-hand market is becoming more and more important, especially for people who want to change their instrument and discover new ranges. Why not buy a second-hand handpan?

Buying a second-hand handpan from a private individual is a solution to buy a handpan at a lower cost. Facebook groups exist to connect buyers and sellers of used handpans. It works quite well for the initiated and for those who take the time to look for the perfect handpan. So if you are thinking of buying a second handpan, use this type of medium and avoid platforms specialising in second hand products such as EBay or Le Bon Coin (to name but a few).  You can also get a good deal from a trusted friend who is parting with their handpan.

Remember that the handpan for sale is new and has a warranty from the manufacturer or a music shop. For a second-hand handpan, check beforehand that the handpan is perfectly tuned and has no structural defects. Be aware that if you buy a used handpan from a private individual it is at your own risk. There is no warranty and you will have almost no recourse in the event of a problem with the handpan after the sale.
Of course, beware of deals that seem too good to be true! A handpan represents a certain budget, even second hand, and some malicious people will always try to take advantage of it at your expense.


Where to buy Metal Sounds handpans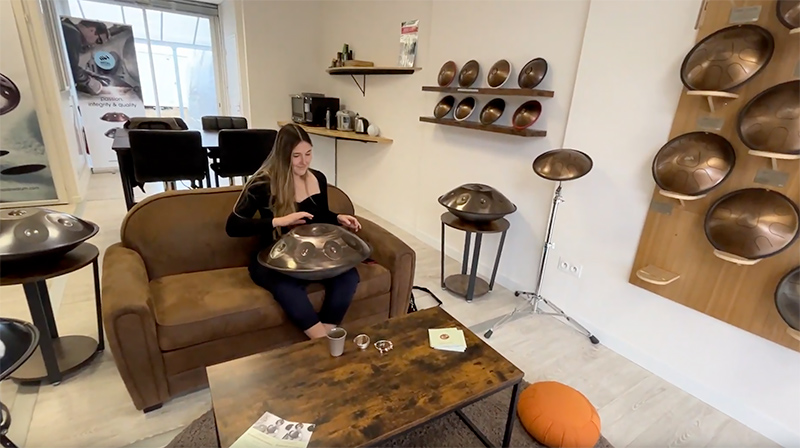 Buying a Spacedrum handpan directly from the manufacturer is possible. You have two options:

- You can explore our handpan models and order your handpan directly from our website by clicking on METAL SOUNDS HANDPANS.

- Or you can visit our showroom (by appointment) at the following address: 21B rue de la lucque 34725 Saint André de Sangonis.

In addition, several music shops and/or websites sell Spacedrum handpans. The advantage for those of you who live far away from our workshop is that you can try out and maybe buy the handpan you like right away. Our dealer partners will inform and educate you about the specificities of Spacedrum handpans as well as the guarantees and service offered by Metal Sounds. So don't hesitate to push the door of the music shop near you and ask if you can try our Spacedrum handpans.

For more information, see the list of Metal Sounds instrument dealers.


In conclusion, experience shows that buying a handpan in a music shop or on a website (provided you follow the advice explained in the article HOW TO CHOOSE A HANDPAN) is a simple act with no particular risk. Some makers will tell you the opposite considering that the handpans they make do not belong in these shops. It is worth remembering that Panart®, the creator of the Hang®, distributed the Hang® (which they now call sound sculptures) in 15 countries for 5 years through specialised music shops. The Hang® was sold by competent professionals and most of the buyers were extremely satisfied with the service, advice and quality of the instruments offered by the shops. In addition, the prices of handpans in the shops at that time were much lower than those charged today by the handpan manufacturers who sell their instruments directly.

So, whether you decide to go directly to a handpan manufacturer, to a music shop or to a website, the important thing is to get informed beforehand, and then try out different handpan models if possible to make the right choice, the one whose range, tone, aesthetics, playability and price really suit you.

Enjoy your handpan!


Did you like this article? Would you like to receive more information about the handpan? Subscribe to our NEWSLETTER below!