After sales service, tuning and repair of instruments

Services offered by Metal Sounds workshops

After Sales Service
Having two instrument making workshops in France means that we can guarantee our customers an efficient after-sales service with rapid handling of instruments to be repaired and/or re-tuned. As a recognised craftsman, Metal Sounds ensures a rigorous follow-up of the instruments it manufactures, whether they are Spacedrum handpans or Zenko tank drums. The steel drums we import also benefit from this quality of service.

You have a problem with your Spacedrum or Zenko? No problem, we take care of everything! We will check if the problem is covered by one of our warranties and explain the procedure to follow depending on the nature of the problem.

Before intervening on your instrument, a study and an estimate are made. We will then send you the estimate and if you are satisfied with it, you will validate the work to be undertaken. A deadline for the work to be carried out is generally indicated. In the case of after-sales service or other repairs on Metal Sounds percussion instruments, we try not to exceed a 3 week delay, upon receipt of your instrument.

For any handpan, steel tongue drum or steeldrum sold by METAL SOUNDS, to be repaired or retuned, please contact us via this form.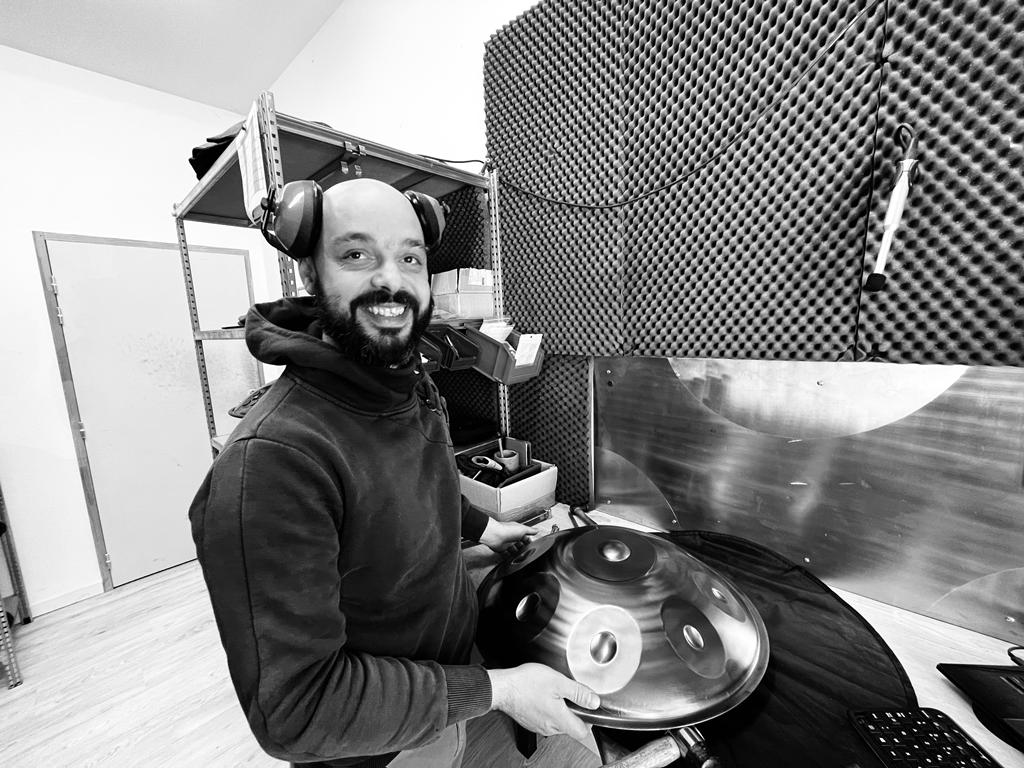 Shipping terms concerning AFTER-SALES SERVICE :
- Fill in the after-sales service form that we will have sent you by e-mail and put it in your package. Please note that without this document your instrument cannot be taken care of by our workshop.

- Use the original packaging to send your instrument. METAL SOUNDS is not responsible for any damage or injury caused by the shipping of the instruments.

- The return shipping costs are at the customer's charge (except if METAL SOUNDS stipulates otherwise in the case of a guarantee for example).


IMPORTANT: In case the shipment comes from outside the European Union (example: Martinique, Guyana, Reunion... and all countries outside the EU), it is essential to declare the content of the parcel as "Returned goods (SAV)" without any value in order to avoid customs taxes at reception. If METAL SOUNDS is asked to pay a customs tax the package will be refused and returned to the sender at his expense.

NEVER SHIP YOUR INSTRUMENT WITHOUT HAVING RECEIVED A PRIOR AGREEMENT FROM METAL SOUNDS SPECIFYING THE SHIPPING ADDRESS.



Other services
Our team also provides repaire and re-tuning handpan, steel tongue drum and steeldrum of different brands. You own a Hang®, a Halo®, an Ayasa® hangdrum, a Shellopan®, a Saraz®, etc... to retune or repair? Entrust us with your instrument, and our tuners will be happy to give it a second life.

Before sending us your instrument, contact us so that we can make an initial assessment of the condition and brand of your percussion. Indeed, some instruments may not be taken in charge depending on their characteristics. In all cases, a study and an estimate are made if we feel we can intervene. Our sales department will send you an estimate that you can validate if it suits you.

You will be given a deadline for the completion of the work. In the case of a repair or tuning on percussion instruments, we try not to exceed 4 weeks of delay, upon receipt of your instrument.