Pr

eferential terms for Music Schools & Conservatories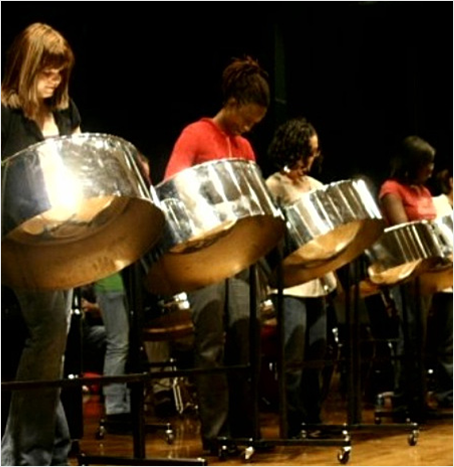 Today national schools, music schools, conservatories, and various other educational institutions offer or seek to develop the teaching of new melodic metal percussion to their students, like handpan, steeldrum or steel tongue drum.
With the openness to world and contemporary music, as well as instrument practice and theory, it seems the time for the democratization of these instruments of popular orchestras and more intuitive percussion is here.
We want to support and join forces with all those who promote and initiate these instruments and musical styles. This is why we offer different solutions, preferential terms & conditions and adapted payment plans to all music educators. These coupled with quality teaching supports and aides help you deliver the best musical experience to your students.
Connecting with qualified local musicians able to give lessons, internships or master classes in your region or school is a great way to promote your courses.
Renting instruments can be an obvious alternative to purchasing outright. With this in mind we ask you to share your projects, material needs, and ultimately your goals for teaching and implementation of metal percussion, as we can then advise you accordingly.
Our team are delighted to respond to all your inquiries, treating requests promptly with their upmost attention. A warranty on all instruments, quality after-sales service and a dedicated pricing and tendering system are offered to meet your school's needs.
Numerous institutions already trust in Metal Sounds products . Join them!