Spacedrum TRAVEL : The low-cost comptact handpan

Hello to all handpan and music lovers! Metal Sounds is pleased to present its latest handpan model: the Spacedrum Travel

It is a handpan designed for nomadic musicians and travellers who want to take their passion for music with them wherever they go. But that's not all! The Spacedrum Travel has also been designed to meet the needs of young musicians and is perfectly suited for teaching in music schools and conservatories. It is a quality teaching tool that will allow children and teenagers to discover the fascinating world of the handpan and to develop their musical talent.


The Spacedrum Travel is a high quality handpan, handcrafted with care by our team. With 8 notes it is designed to be light and compact, and its diameter of only 50 centimetres makes it easy to carry in the protective case included with the instrument. The Spacedrum Travel is made of stainless steel, which makes it highly resistant to shock and wear, while offering excellent sound quality. It is also easy to clean, allowing many people to handle it in lessons or workshops without health risks.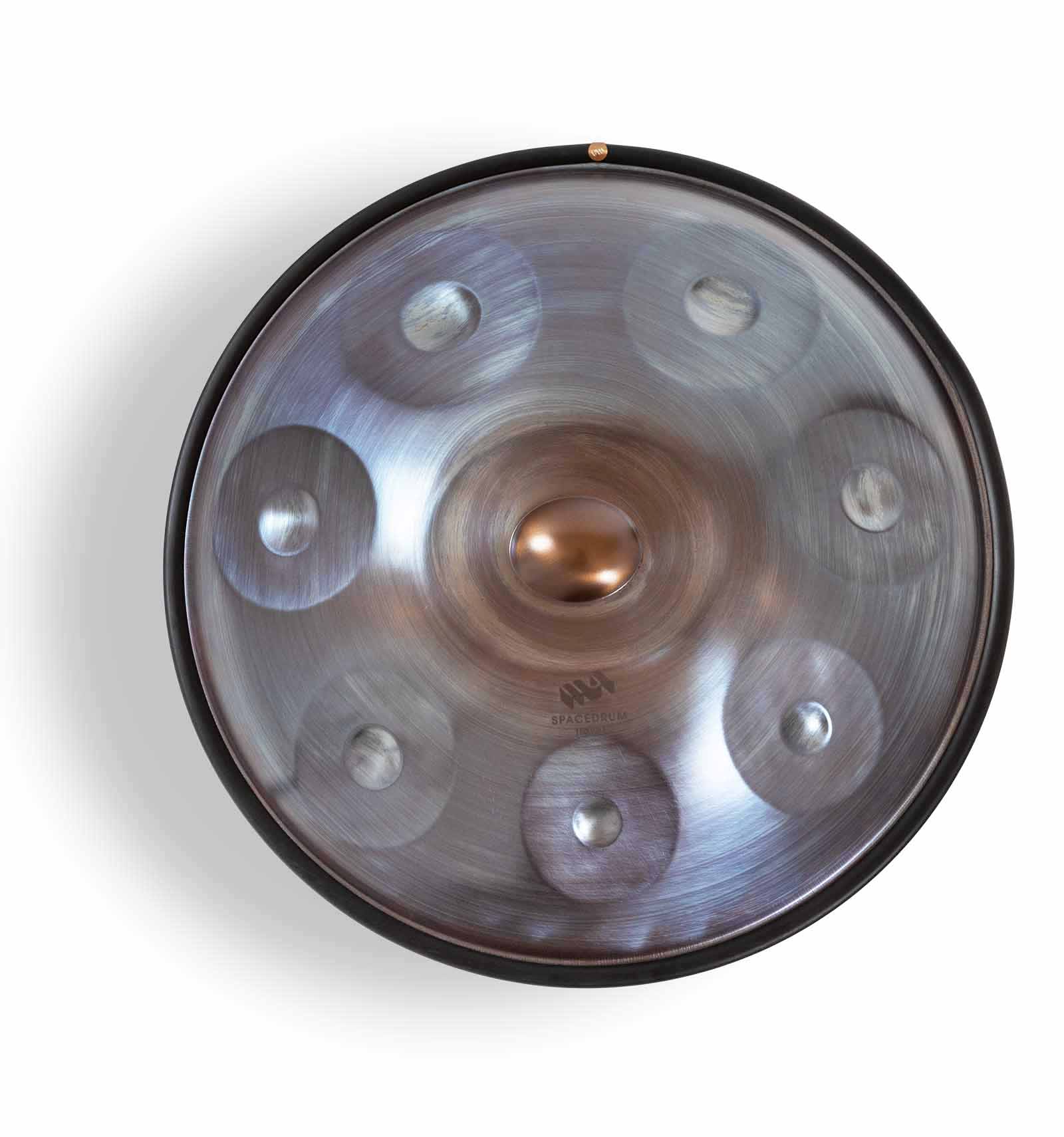 We are proud to present our new handpan model and are convinced that musicians of all levels will appreciate the Spacedrum Travel for its sound, portability and durability. In addition, we have ensured that the Spacedrum Travel is priced affordably, making it accessible to as many people as possible who want to start playing music without spending a lot of money.


The Spacedrum Travel is now available for purchase on our website. Please contact us if you have any questions or if you would like to know more about this compact handpan. We hope that many of you will fall in love with the Spacedrum Travel and join the community of passionate musicians who have already adopted a Spacedrum handpan.